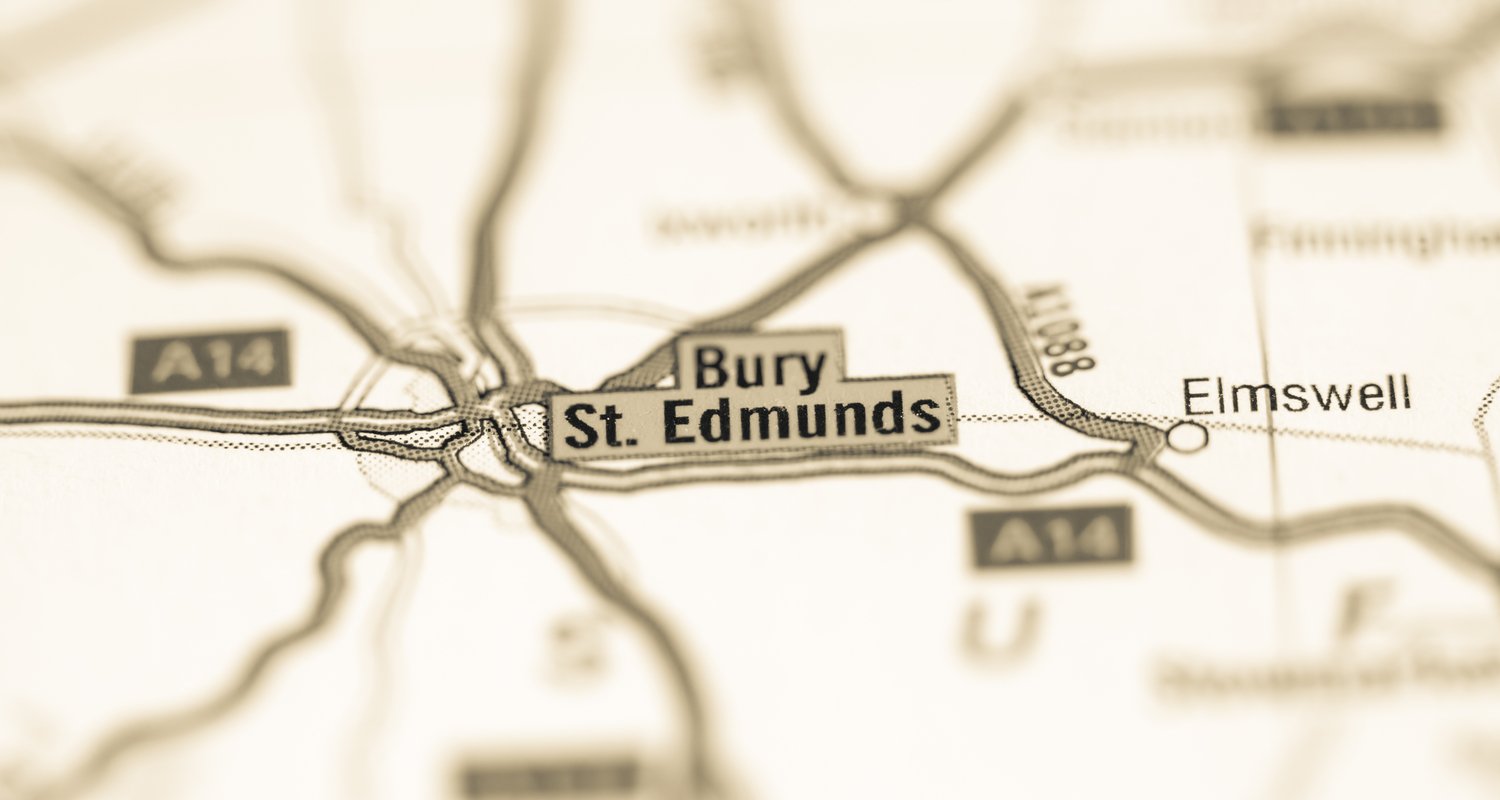 Bury St Edmunds, a town with a population of approximately 42,000, is located in Suffolk county, about 50 miles inland off the eastern coast of England. Situated roughly 80 miles northeast of London, Bury St Edmunds boasts of an incredibly rich and colourful history which has spanned for well over a millennium. Battles with Vikings, the Magna Carta and power crazed Benedictine monks are just some of the highlights of the extraordinary history of Bury St Edmunds, the crossroads of East Anglia. If that's not enough, Bury St Edmunds, the budget friendly shopping paradise, also offers great food, amazing entertainment, and incredible sights. So if you're on the hunt for a weekend getaway or summer holiday destination, then look no further.
Geography
Bury St Edmunds encompasses an area measuring approximately eight square kilometres across the shallow, billowing ranges of the East Anglian Heights. In contrast to the region's lightly uneven elevation, Bury St Edmunds is shaped almost like a shallow bowl, where the outer regions, particularly the eastern and western flanks, peaks at around 300 feet above sea level before tapering off to about 100 feet towards the central area near River Lark.
Weather
Generally, Bury St Edmunds experience relatively dry and mild weather, averaging at about 13 °C, and with 23 inches of rainfall annually. However, the temperature can drop to as low as freezing point at the height of winter, and soar to 22 °C in the summer (which can sometimes get a little uncomfortable owing to the low humidity).
Economy
Bury St Edmunds has a fairly diversified local economy which are anchored by three industries, namely,
Tourism: The town's historical heritage has long made it into a popular domestic tourism destination in East Anglia.
Retail: Its chartered status as a market town still creates a strong appeal to residents of neighbouring towns. A survey commissioned by the OurBuryStEdmunds Business Improvement District (BID) revealed that foot traffic has soared to about 405 people every ten minutes during market days!
Manufacturing: The town is home to two large manufacturing companies - British Sugar plc, which is UK's sole producer of sugar made from sugar beets, and the London Stock Exchange-listed Greene King, which brews a wide range of beers as well as manages over 3,100 hotels, restaurants and pubs across the country. In addition, new kid on the block Bartrams Brewery is also beginning to make a mark in the industry. The Rougham-based microbrewery is reportedly making plans to export their craft beers to Germany, of all places!
How To Get Here
Bury St Edmunds is accessible by all modes of modern transportation. If you're coming by air or sea, London Stansted Airport, Norwich Airport and Harwich ferry port are all located just an hour (40 miles) away. If you prefer trains, Bury St Edmunds Railway Station is connected to all major railway services (including Eurostar, via a change at Stratford International station). If you're a fan of buses, then National Express has coaches to take you here from as far away as Scotland.
So continue reading about Bury St Edmunds on the following pages, and once you're ready, get on the next plane, train or coach. We'll be waiting (not for you specifically, mind - it's a just a general invitation).