VINEYARD
AND SMALL COUNTRY LIVING
HARTEST SUFFOLK
Open daily 11am to 6pm
from Easter to October 31st
Telephone (01284) 830464
Fax (01284) 830229
Admission varies according to season
Children under 16 are FREE
Reductions for groups and senior citizens
High quality bed and breakfast as well
Gifford's Hall is the home of the Kemp family, John and Jeanie, Jonathan and Siobhan. Their self-sufficient lifestyle began in 1986 when they planted the first 1000 vines, a few flowers for cutting and a small vegetable garden. It has grown today to a 33 acre smallholding surrounding their lovely Georgian house.
Animals and insects play their part as well. Rhode Island Red, Maran and Light Sussex hens provide them with free range eggs, the St Kilda sheep provide meat and fleece and half a million little workers in ten hives provide all the honey they need with lots to spare. Indeed all surplus produce including the eggs, vegetables and honey are on sale whenever available. You will find them in the FARM SHOP an attractively converted stable block which also houses the TEA ROOMS. The Kemps offer you this invitation: "You are welcome to join us for an afternoon in the country savouring the delights of our way of life. Feel free to wander about the Smallholding, look at the plants, the wildflowers, the views, make friends with the animals. When you have seen it all join us in the winery where we will show you how we make our wines and offer you a free tasting. Why not visit the shop, have a cream tea or even a picnic beside the wildlife rich pond."
DISABLED VISITORS are welcome and all buildings, including lavatories are accessible by wheelchairs. Paths are normally negotiable in fine weather. COACHES and groups are welcome mornings, afternoons and evenings, but it is essential to book.
How to find us
Hartest is close to Bury St Edmunds, Lavenham and Long Melford. Watch for the brown tourist signs on the A134, B1066 and A1092.
1.
THE VINEYARDS
Nearly 12,000 grapevines on 14 acres of Suffolk countryside are the backbone of our business. See how we grow them.
3.
ST KILDA SHEEP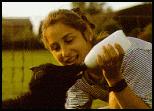 A small flock of black Hebridean sheep graze in the wild flower meadows. Lambs are born in April with fleece like black astrakhan. We keep black Berkshire pigs as well living free-range like all our animals.
5.
SWEET PEAS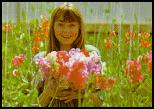 Hundreds of sweet pea plants are grown under cover producing exhibition blooms from May to October for sale to visitors. Their scent and colour must be experienced to be believed.
7.
COUNTRYSIDE WALKS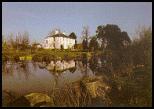 Gifford's Hall is set in some of Suffolk's loveliest rolling farmland. There are 1½ miles of wide grass pathways so you can enjoy a refreshing walk in the countryside.
9.
VEGETABLE GARDEN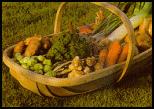 We have half an acre of vegetables cultivated using mostly organic methods of manuring and pest control. Vegetables are primarily for our own consumption, but the surplus is sold in our shop along with the flowers and other products of our smallholding. Come and see our results for yourself.
2.
WILD FLOWER MEADOWS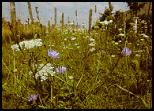 Take a walk through our wild flower meadows kept for grazing and hay. At different fimes of the year you will find flowers which are no more than a memory in many parts of the country. Cowslips are among the first to flower in early spring followed by many more including red and white campion, ox-eye daisy, yellow rattle, dark mullein, wild scabious and musk mallow.
4.
THE WINERY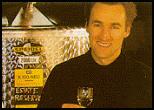 Visit our winery where we make our fine grape wines. Here we also produce a variety of home made liqueurs using old fashioned country recipes. You are invited to a free tasting.
6.
RIDES & SLIDES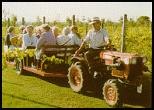 All guests are invited aboard our new trailer ride, the Grape Express. There is a new children's play area as well.
8.
THE ROSE GARDEN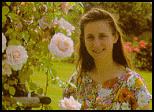 The rose in all its glory, hybrid teas, floribundas, climbers and standards all provided and laid out for us by Cants of Colchester and set out for your enjoyment in 11/4 acres of lawn. We have a Rose and Sweet Pea Festival the last weekend in June.